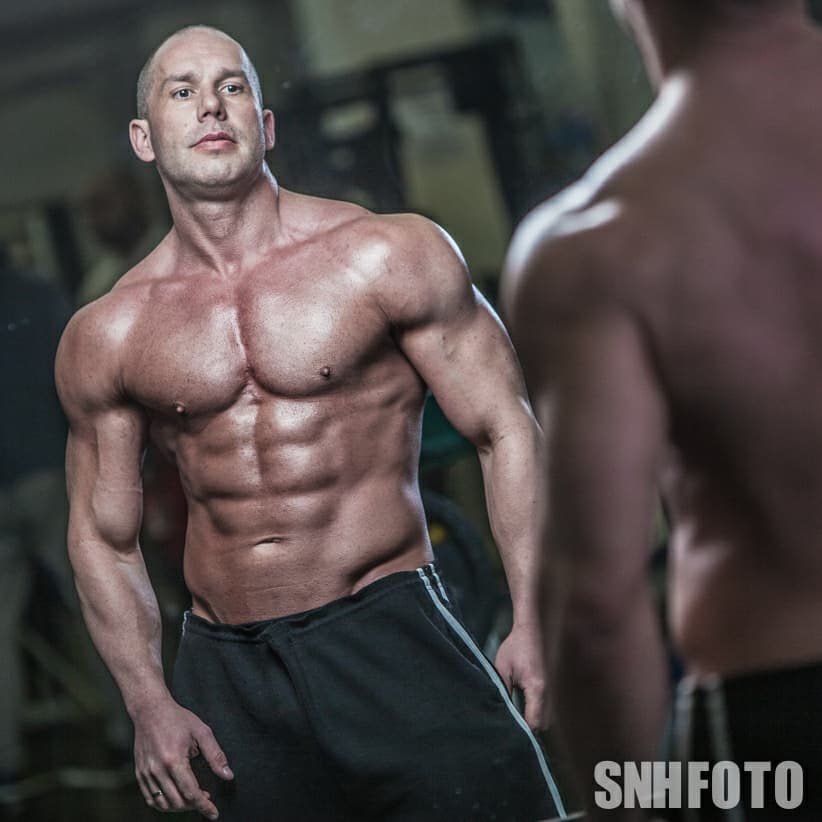 Alle mine blogindlæg – også dette – skriver sig selv. Men det gør ikke dette indlæg mindre tungt.
Det er den dybeste sorg at meddele at min gode ven Peter Van Mol er død.
Peter var en af de skarpeste hjerner man kunne opdrive, og hans viden om præstationsfremmende midler var second to none. Han var et koryfæ helt tilbage fra de gamle dage, kendt som "Big Cat".
Trods sin formidable kompetence inden for det videnskabelige, så var han menneske med stort M. Hans hjerte var stort, men nok også meget skrøbeligt, og han har haft sit at slås med.
Planen var at få Peter til Danmark i forbindelse med afholdelse af fælles seminarer i formentligt det kommende år for levering af den ypperste tilgængelige viden.
Dødsårsag er ikke offentliggjort, og det eneste der ellers er angivet er, at det er pludseligt. Det er med hans modgang og sindstilstand in mente således nærliggende at tro, at han selv gjorde en ende på livet.
Det er ikke mere end få dage siden jeg spurgte ham hvordan han havde det, og svaret var "keeping my head above the water, but barely." Der er ret væsentlige indicier pegende på, at det var egen beslutning, at det var hans egen beslutning. Hvis det er tilfældet, så har det ikke været stemmer uden dissens der fik ham til det. Der var også glæde og morskab. Han havde planer for fremtiden – mange af dem. Men det var nok dæmonen der talte højest, og vandt midlertidigt – men med definitivt udfald.
Peter hjalp mere end folk nogensinde hjalp ham, og han gav mere til dette træningscommunity end han nogensinde fik igen.
En gigant – både i forstand og sjæl – er gået bort.
Van Mols ven og medforfatter på en artikel om levertoksicitet, Peter Bond, udtaler: "The news reached me on Monday when his wife called me. The pain I heard in her voice, it was devastating. Peter was a great person. Always kind, giving, no matter his own circumstances. And he never asked something in return! I'll miss you so much Peter."
Det mest passende er at runde af med Peters egne – og tæt på at være sidste – ord:
_____
"(dedicated to everyone I know or have known)

The biggest promises are the most obvious lies, and yet they're the ones we're keenest to believe. We live in a time when "forever" is but a moment, "love" is but a passing interest and the most sacred vows are spoken and broken with such ease.
In such a world it's easy to give up, place blame and cry foul. My heart bleeds, as it has often and profusely. But I refuse to give up on people. It's only by setting the example you can ever hope to see search rewarded.
I've always loved intensely, truly and above all, completely. You'll never hear me question the feelings I had and have for others. No matter what happened, they also gave me the best times of my life. Even when they wish me ill, I'll wish them well. That's what love means.
When two hearts that once loved clash, it's sad to see people consumed. Let go. And let go with peace. When it doesn't work, there's little good that can come of ire, self doubt or endless reflection. Not that I haven't been guilty of all those. Learn your lessons and move on. Concern yourself with the future and know your life is richer having known someone, and if they bare you ill, richer for letting go.
Never stop loving. With all your heart. Even though all those that came before broke it, the next person deserves your best if you expect theirs. There is no 'going slow' or 'loving a little'. That's not how it works. That's doing yourself and others a disservice. Keep giving your all. It may not been what those that came before wanted, but it will be what the one who comes next will appreciate. Not matching with someone is NOT a judgement on your character. Whether I like you or not, you are all great people on some level. And if you own your own life and your choices, you deserve happiness. If you don't, you have time to learn.
Live, move, sleep, dream, wonder, wander, discover, touch, hug, kiss, fuck, lose yourself and find yourself again. But above all … Love. Completely. Freely. And without fear or regret."  – Peter Van Mol
____