En skøn solskinsdag for nogle somre siden flokkedes børnlille pludseligt og der opstod symposion: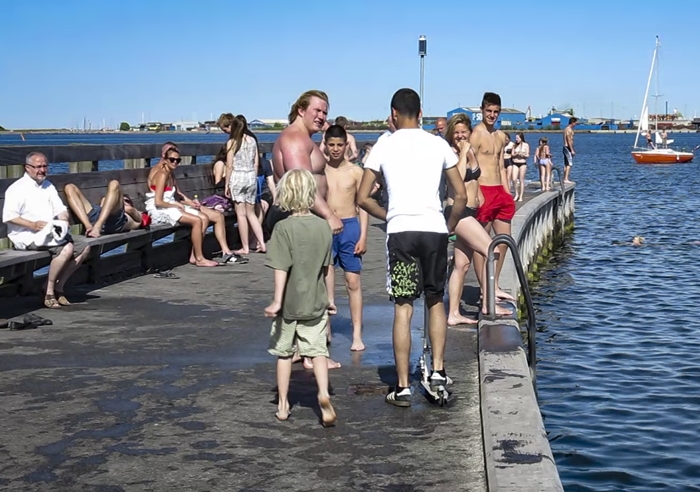 Med lidt hands-on as well: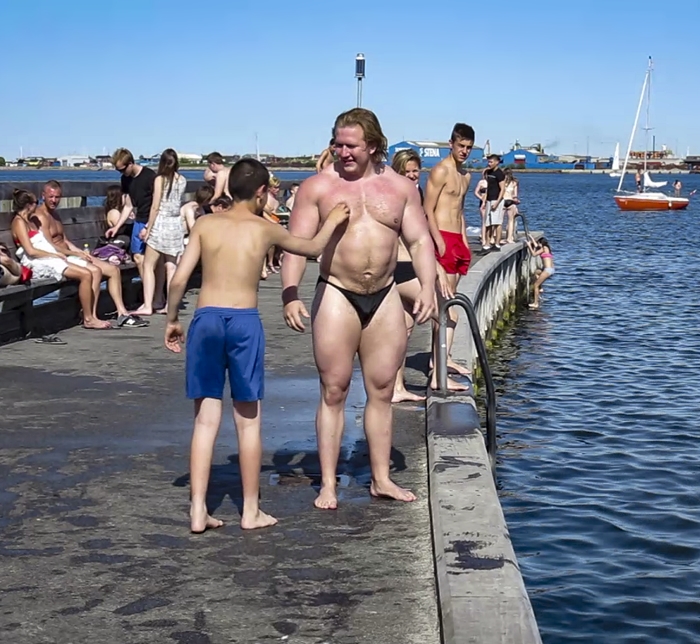 Den unge mand lægger hårdt ud med en front double biceps pose: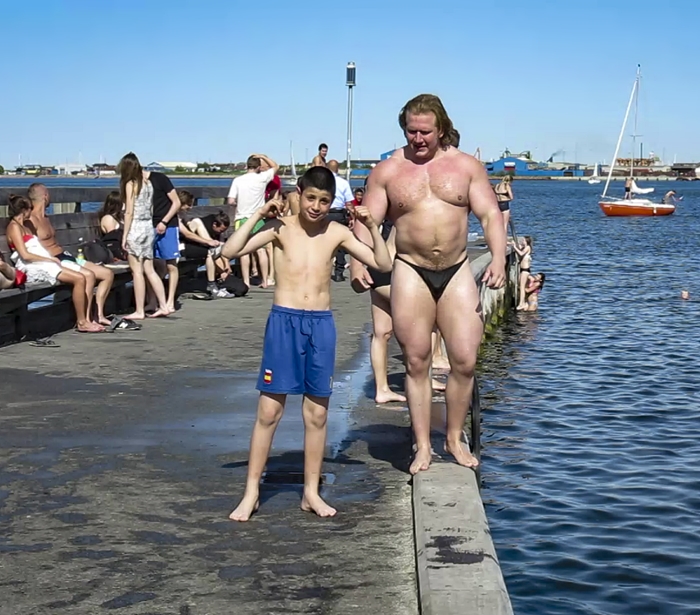 Tricket til en god FDB pose er elbows up: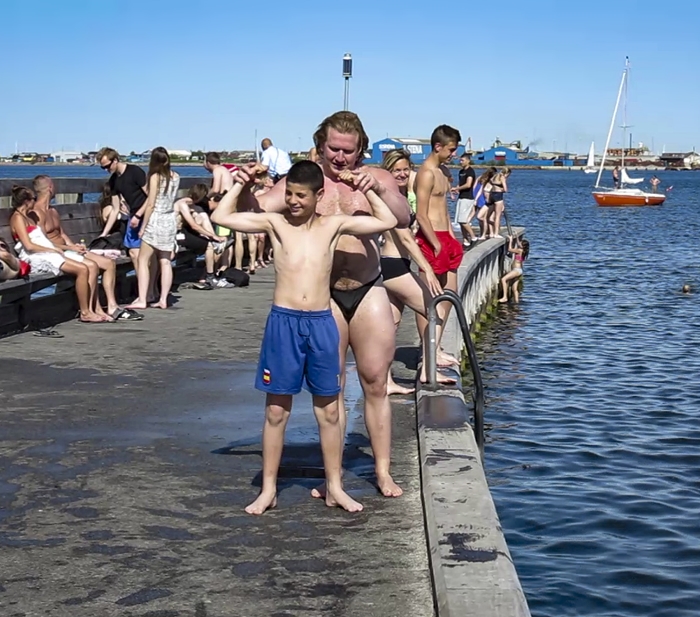 Irerne har en saying: "As the old cock crows the young cock learns":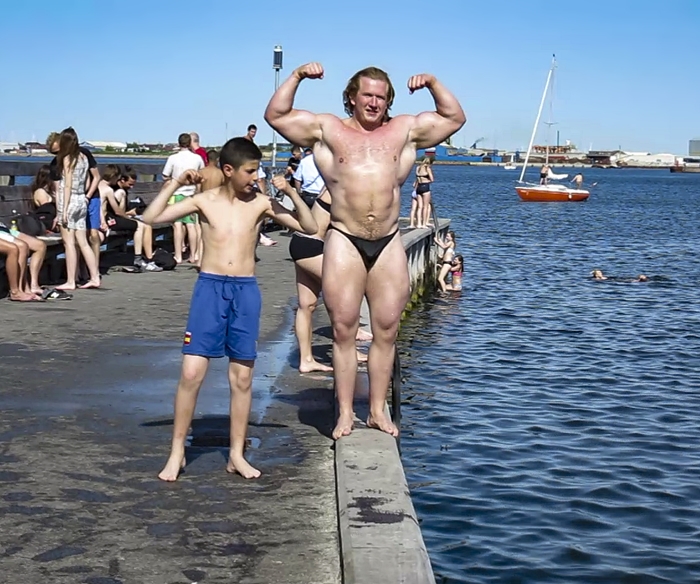 Bedre endnu er citatet fra "Mask of Zorro" (1998), hvor den aldrende Zorro – spillet af uforlignelige Anthony Hopkins – siger til sin protegé, den mulige arvtager som ny Zorro, der skal hjælpe ham med hævn og retfærdiged: "You know there is a saying, a very old saying: When the pupil is ready the master will appear".
Jeg ved ikke hvad der blev af den søde lille mand i billedet. Jeg kan lide tanken om at han netop nu i en støvet kælder somewhere i kongeriget går til stålet, i et tankepalads af mytologi og ikoner.